Pallet live storage solutions
DLS offer a large range of pallet live solutions incorporating gravity roller lanes for various pallet types including Europallets, CHEP pallets etc. In order to ensure the operation for both longside face as well as short side face pallet orientation, roller tracks are available in many different designs and configurations:
Full-width roller lanes:
DLS offer rollers (Ø60 mm) from 400 mm up to 1,300 mm for full width roller lanes. The high load bearing capacity of these rollers are ensured by heavy duty roller bearings in combination with full width steel shafts!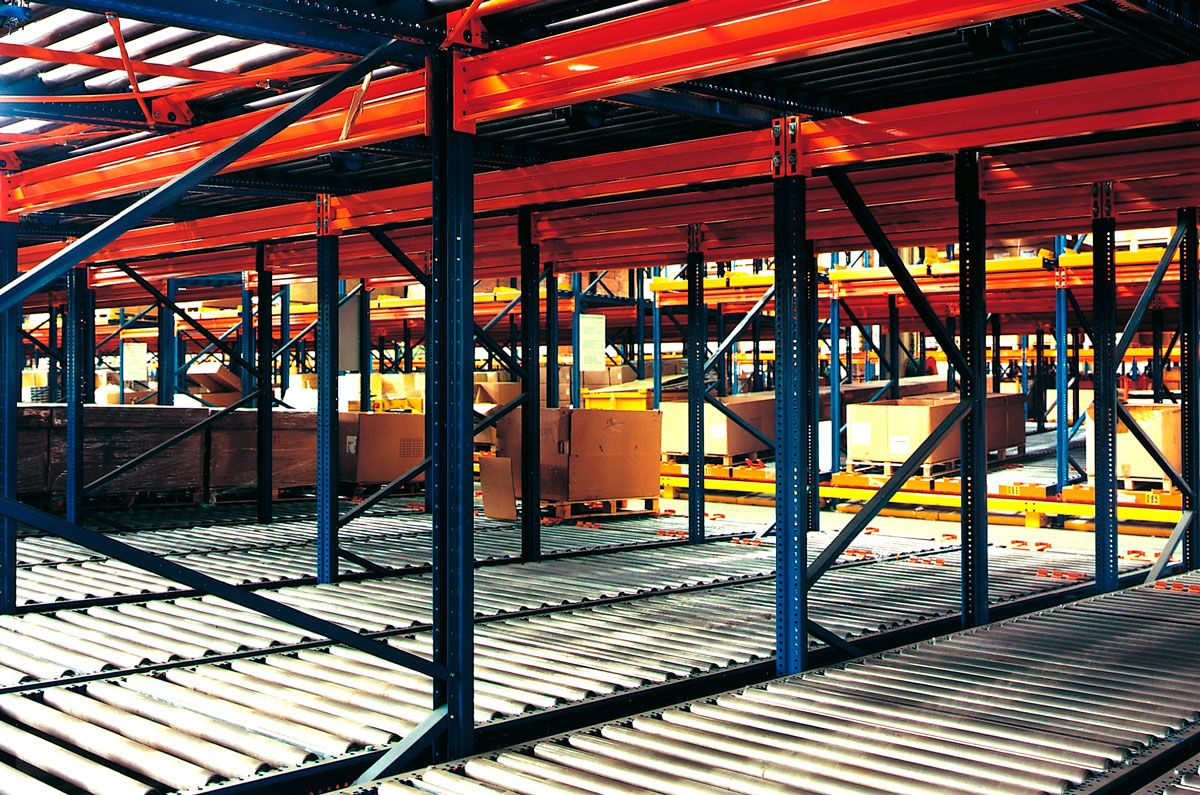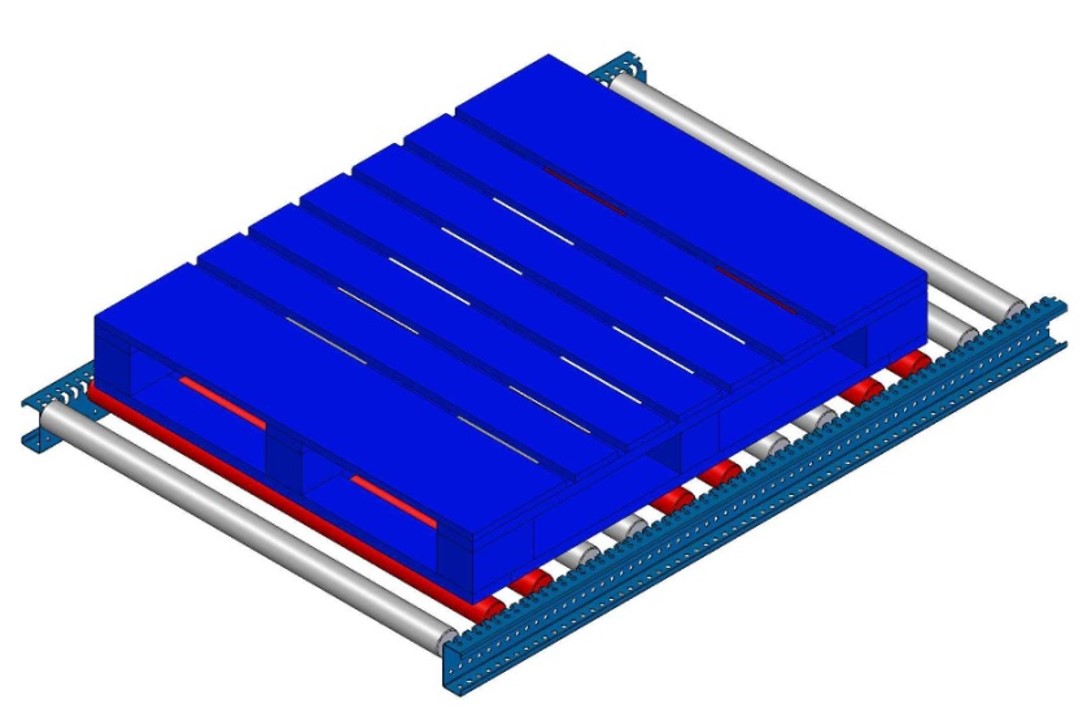 Roller tracks consisting of 2 (narrow) tracks (roller width 100 mm):
Certain pallets or certain pallet orientations require support from small rollers at short centres. For these applications, DLS supplies rollers with a Ø40 mm which can be positioned at 50 mm centres. These rollers also have full width steel shafts.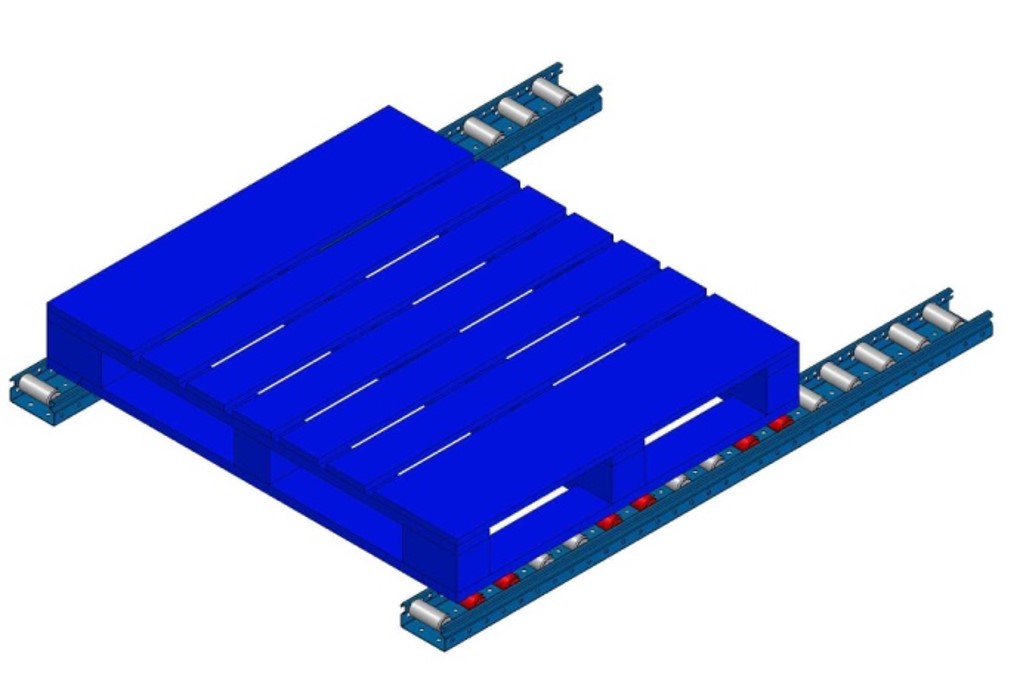 Roller tracks consisting of 3 (narrow) tracks (roller width 100 mm):
Identical to the previous solution, however for heavy pallets.
DLS supply lanes with 3 roller tracks, avoiding pallet deflection which has a negative effect on rolling functionality. Just as in previous solutions, rollers in these lanes are equipped with a full width shaft.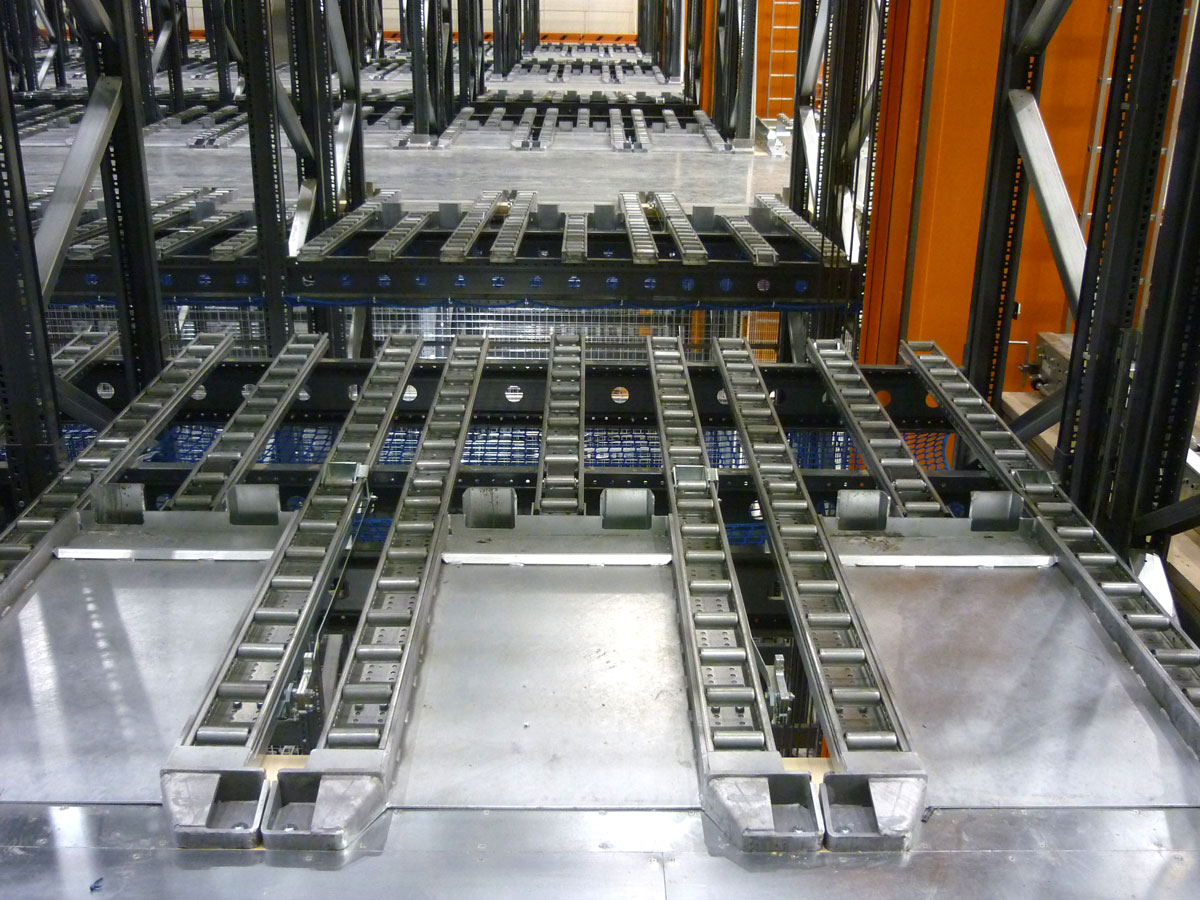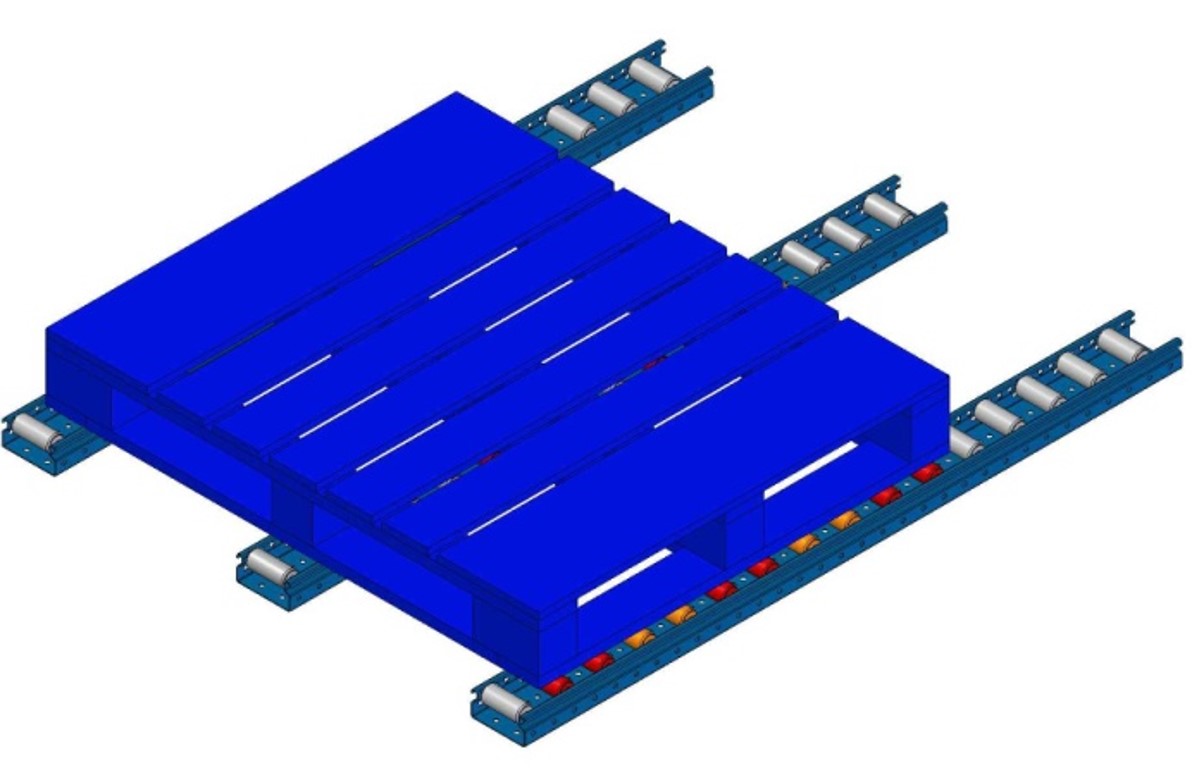 DLS Twin-Track (2 full width rollers supporting 1,200 mm face Chep-pallets):
Especially for Chep pallets running 1,200 mm face, DLS have developed a Twin-Track solution; a wide roller lane comprising of 2 lines of 600 mm wide staggered rollers. This solution ensures a smooth gravity flow, even for a heavy load (up to 1,300 kg/pallet).
To compliment our roller tracks, DLS can provide several accessories to improve the operation or simplify the order picking process:
Speed controllers (INDIRECT brakerollers as well as DIRECT brakerollers)
Separators. By separating the first pallet from the remaining pallets, safety for order pickers is improved
Infeed-funnels
End protectors, back stops
Drive-in guides, allowing pallet handling with powered pallet trucks

 
Depending on the proposed handling equipment for pallet replenishment or orderpicking, DLS will design and manufacture a functional and safe solution (usually combining the previously mentioned solutions). Get in touch with us!
Especially for pallet types that are difficult to convey on roller lanes (e.g. damaged pallets or plastic pallets), DLS offers the pallet-CAR solution. The principle of the pallet-CAR solution is opposite to the principle of roller lanes. By introducing a simple U-profile on wheels (the CAR which supports the pallet) in a rail, the functionality of these lanes has become completely independent from the pallet-quality, -dimension, -orientation or -loading!
Our sales department will inform you in detail about the perfect solution for your needs.
DYNAMIC LOGISTIC SYSTEMS B.V.
DYNAMIC LOGISTIC SYSTEMS B.V.