The ROFA Group at the LogiMAT 2022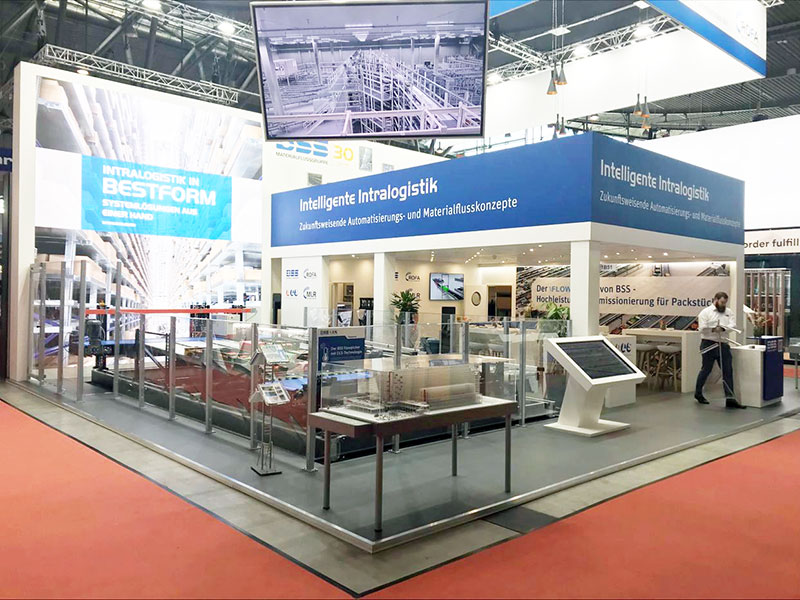 LogiMAT, the International Trade Show for Intralogistics Solutions and Process Management, generates impulses for efficient, sustainable intralogistics processes.
It is the leading international trade show that offers a comprehensive market insight and expert knowledge transfer. After a break of two and a half years, due to the pandemic, the show took place again as a presence event in Stuttgart by the end of May.

We, the ROFA Group, were present with a joint booth of our logistics companies BSS Bohnenberg GmbH, Dynamic Logistic Systems B.V. as well as the AGV expert MLR System GmbH. We were proud to present our future-oriented automation and material flow concepts.


Following the BSS slogan "Intralogistics at its best", visitors were given a direct insight into our FLOWPICKER® technology by means of a true-to-the-original exhibit. We are pleased about the many exciting conversations as well as the ideas and thoughts we were able to exchange.


By the way – the BSS Materialflussgruppe is celebrating its 30th anniversary and is offering insights into intelligent intralogistics and smart factory solutions throughout the year.


---