Awesome!!! What a great time – 5 days at the Costa del Sol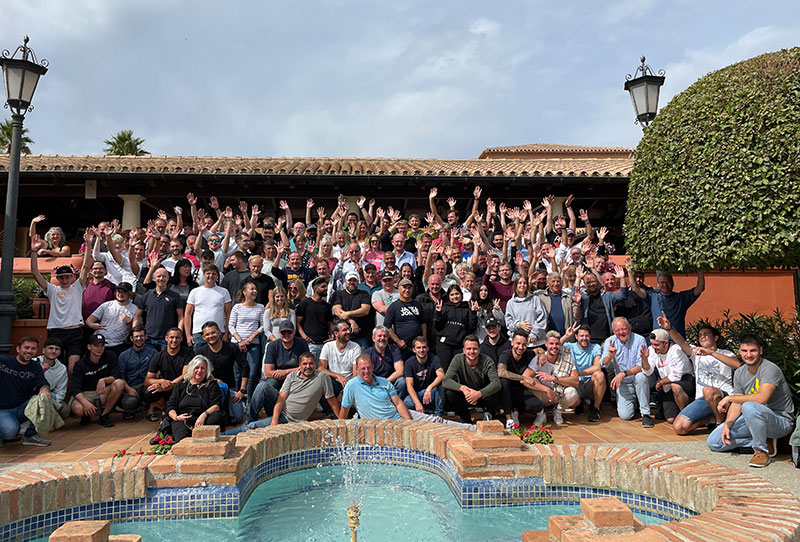 Despite the demanding months due to the Corona pandemic, ROFA INDUSTRIAL AUTOMATION AG has had two successful business years and confidently faces the challenges ahead.
Results like this are solely achieved by the commitment of each individual, in a strong, motivated team. It is a matter truly dear to our hearts that we do not simply work together, but also spend time away from work, party together, get to know our new colleagues, or meet up with colleagues who are on site with our customers throughout the year.
After more than 2 years of home office, Teams-meetings and limited opportunities to meet face-to-face, the time had come and we headed to the Costa del Sol, Spain for 5 days with 124 colleagues. The days were filled with lots of fun, excursions and sports activities, which were discussed and cheered at the bar at night.
To make a long story short at this point and put in a nutshell – it was awesome. What a great time!
---