ROFA AG extends its partnership with the ice hockey team Starbulls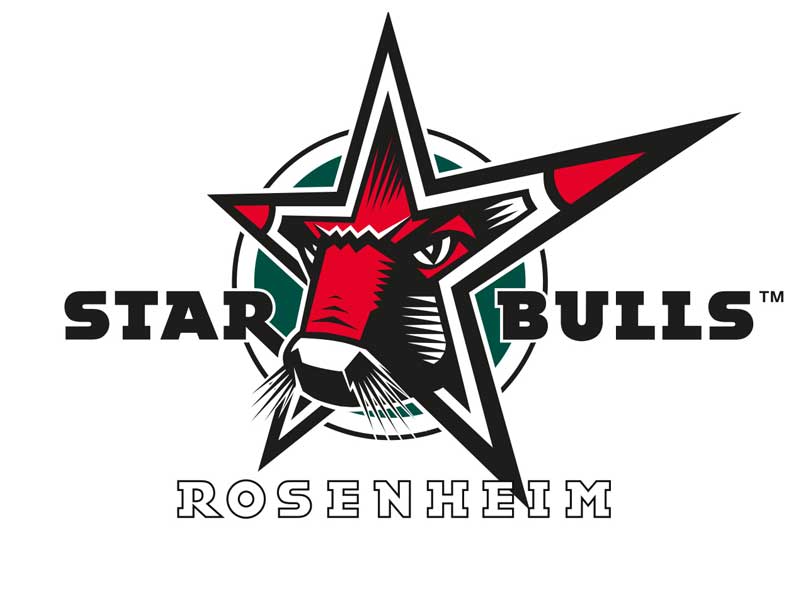 The ROFA-Stadion, often referred to as the "living room" of the Starbulls Rosenheim, will continue to be named after the automation company from Kolbermoor. The existing premium partnership has been extended.
ROFA and the Starbulls have been working together for more than three years. What is the connection between the internationally operating group of companies and the Starbulls? Both are strongly rooted in the region, aiming to achive the optimum by their commitment for the city, the club and the Rosenheim ice hockey.
The premium partnership includes the stadium name as well as a large-scale presence with perimeter advertising in the stadium. In addition, ROFA is represented on junior teams jerseys with the main advertising space on the chest.
Coherent and future-oriented concept for junior players and club
"Supporting and promoting children from the region and giving them the opportunity to discover ice hockey as their hobby and passion by our partnership with the Starbulls, is a burning issue for us. The Starbulls' junior division works best for this. Besides working at the highest level in terms of sports, the children are always in focus. This opens up personal development opportunities and the important values of team sport. In the past few years, the responsible parties have provided a consistent and comprehensive concept for promoting young players and the club as a whole. Now, they actively pursuing it day by day. This progress is very positive and will position the club for the future. We are happy to join them on this path, as a partner, as a supporter and as a sponsor of Rosenheim ice hockey. We are looking forward to a further cooperation and to many collaborative projects. We wish the junior teams and, of course, the first team every success for the rest of the season," said Andreas Bauer, CEO of ROFA INDUSTRIAL AUTOMATION AG.
Strong and reliable partner
Daniel Bucheli, Managing Director of Starbulls Rosenheim is evidently happy about the extended partnership. "First and foremost, I would like to thank ROFA on behalf of Starbulls Rosenheim e.V. for the cooperation and the great support for our entire club. The meetings in the run-up, like the entire partnership, are characterized by mutual trust and appreciation.
To have a company like ROFA as a strong partner is something we are proud of and we are very happy that we will continue to join efforts together. As a sponsor on the junior jerseys, ROFA is always present and contributes to the fact that we can enable all children to play ice hockey in our talent factory. It is our ambition to offer all junior players the best possible training and in doing so, important partners as ROFA help us a lot. We are looking forward to our common future and many exiting projects.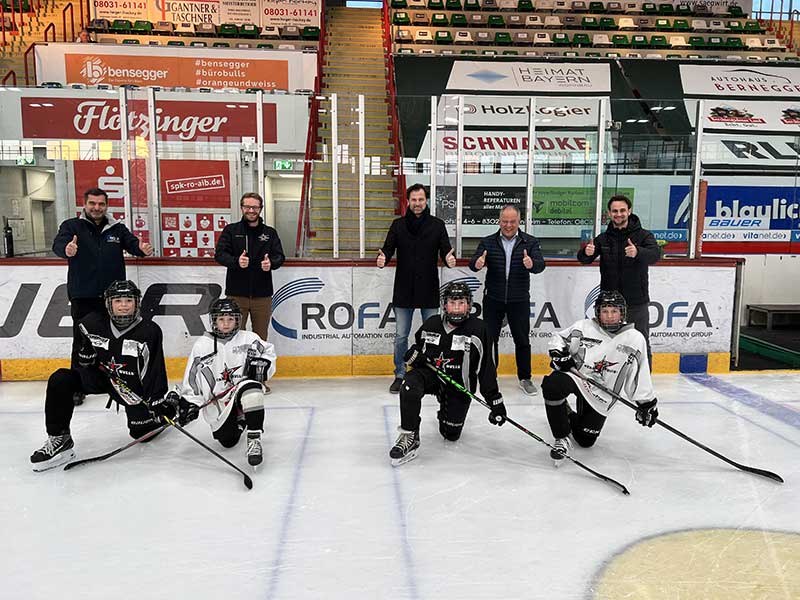 ---