Congratulations, Julian K.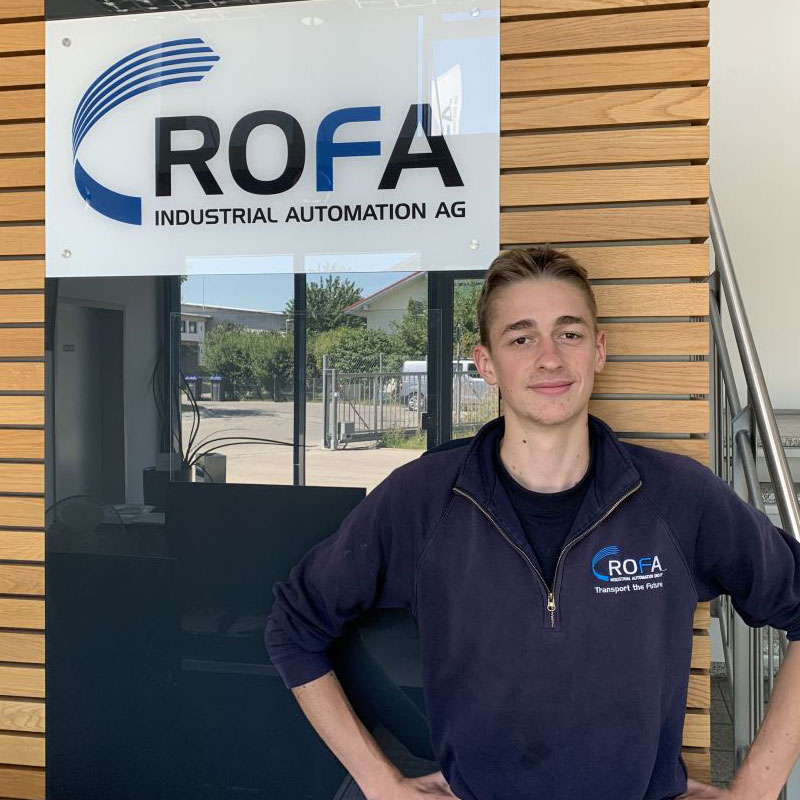 ROFA apprentice receives Bavarian State Award 2022
 
He is one of the best students of his class: Julian K., former apprentice as electronics technician for devices and systems at ROFA INDUSTRIAL AUTOMATION AG, graduated from vocational school with a grade of 1.5 this summer. For this excellent result, Julian received the Bavarian State Award 2022, which was awarded to him at the Berufsschule 1 Rosenheim.

"We are very pleased that Julian is also pursuing his further career with us," says Markus Hermanns, Human Resources Manager of the ROFA Group, and the young career starter confirms: "I always enjoyed my training at ROFA, the tasks were interesting and the team idea was always capitalized. To tie up with that, to take the next steps at ROFA and to get more and more involved in the future as an electrical technical product designer in a digital environment of Industry 4.0 is particularly appealing to me."
"A place where you feel at home".
The technology group ROFA INDUSTRIAL AUTOMATION AG, an expert in automation technology, conveyor technology, intralogistics and special machine construction based in Kolbermoor, is committed to excellent training and offers attractive career opportunities in an economically healthy environment. "A place where you feel comfortable" is the mission that is being lived every day. As a medium-sized company, we value our regional traditions and combine them with the innovative strength and internationality of a global player.

A whole series of awards, some of which ROFA has received several times over the past years, prove how well the quality claim is made reality: These include the "Bavaria's Best 50", an honor awarded by the Bavarian State Ministry of Economic Affairs for extraordinary growth strength in medium-sized companies, the seal "IHK-Ausbildungsbetrieb" (Chamber of Industry and Commerce training company) for exemplary commitment of a company that trains specialists and managers from its own ranks, or also the rating "Top employer in medium-sized companies", awarded by Yourfirm.de, one of the leading online job exchange platforms in the German-speaking region.

Would you like to learn more about ROFA and your career opportunities?
Then visit us today at:
karriere.rofa-group.com.

We look forward to hearing from you!
---