Change in Management at ROFA CONTROLS ROMANIA S.R.L.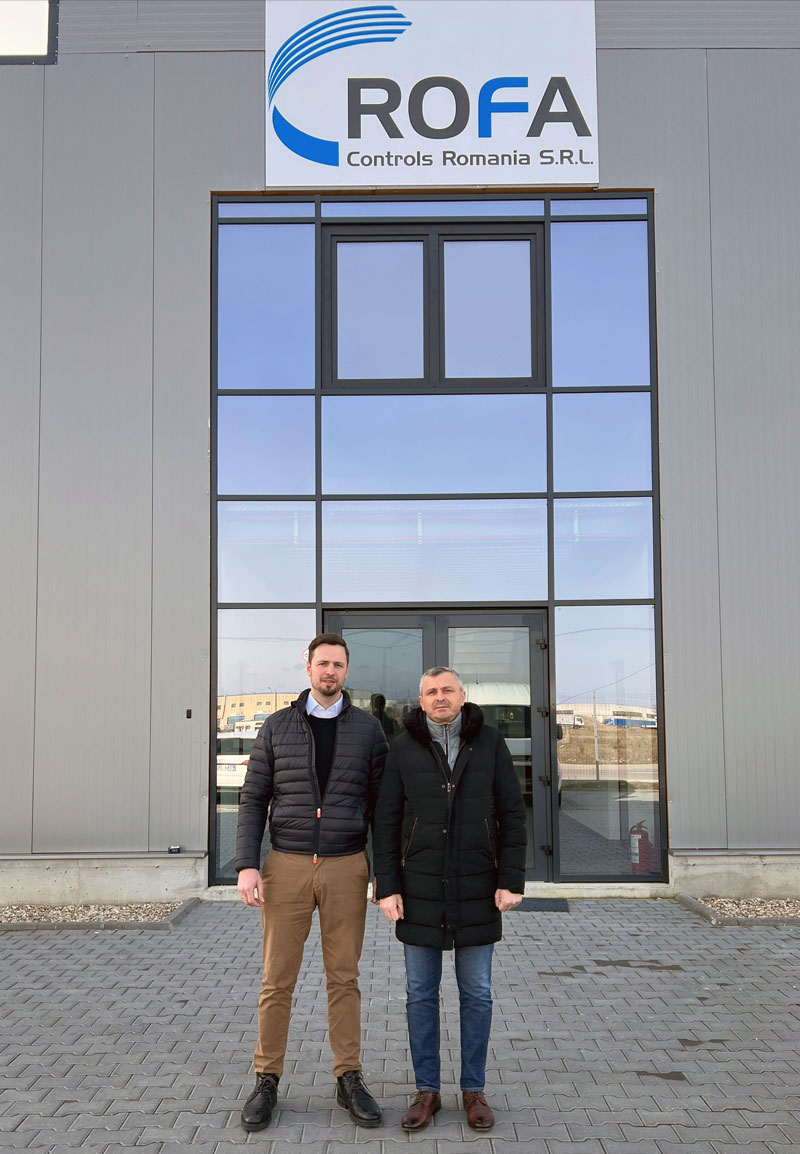 With immediate effect, Mr. Flavius Cizmariu takes over the operational management of ROFA CONTROLS ROMANIA S.R.L. based in Timişoara / Romania.
The goal of the new management under Mr. Cizmariu is to develop, jointly with Mr. Christian Halmbacher (ROFA INDUSTRIAL AUTOMATION AG), the subsidiary in Timişoara as a group service provider.
Flavius Cizmariu brings years of experience in management positions and a deep understanding of the needs of our customers. We are convinced that he is a valuable addition to our corporation and will quickly find his place in his new role. Christian Halmbacher will be the interface and contact person for the company from Germany.

The ROFA Group company ROFA CONTROLS ROMANIA S.R.L. in Timişoara / Romania supports the further development and refinement of our control technology as well as the final assembly of ROFA's own vehicle control systems. This enables us to offer our customers comprehensive and innovative solutions.
---