Bronze at the Olympics – team spirit for success
What a fantastic result for Christoph Hafer – bronze in the two-man bobsleigh at the Winter Olympics in Beijing 2022!
Since the start of his career, Christoph Hafer from BC Bad Feilnbach has been supported and promoted by ROFA INDUSTRIAL AUTOMATION AG as a sponsor. For this reason, we are particularly excited about this success. Congratulations!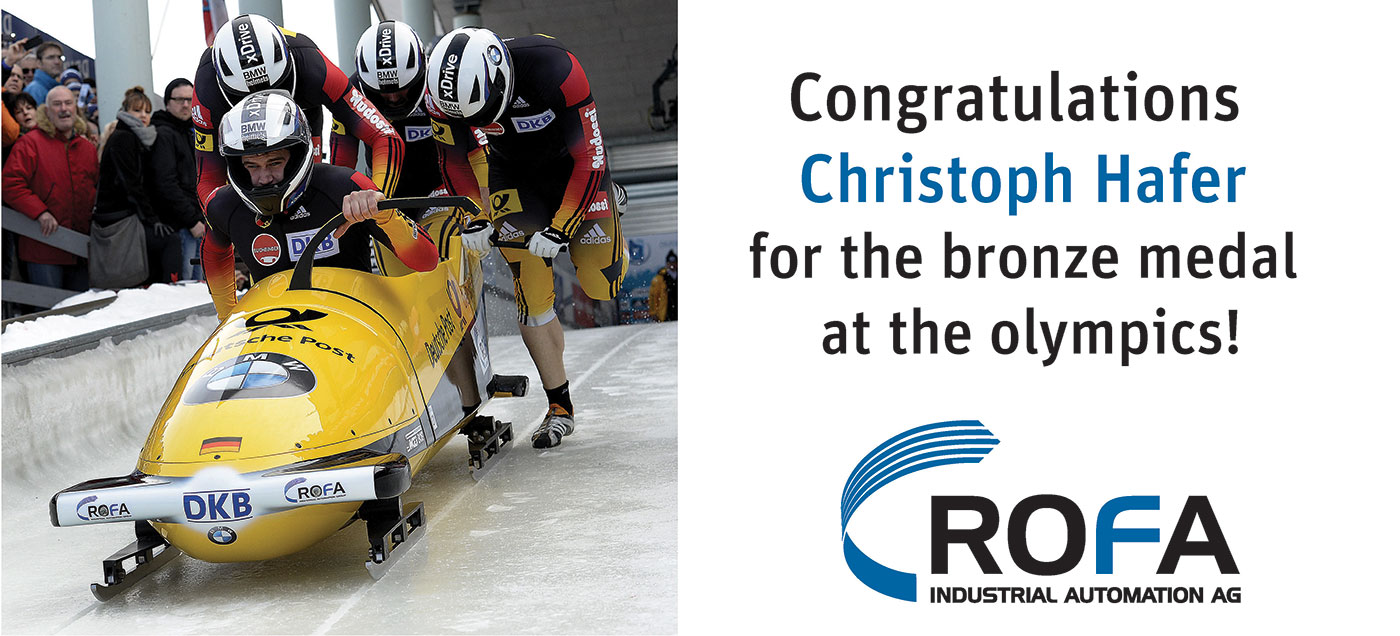 Success in bobsleigh sport does not only depend on the individual athletes. The team thrives on cohesion and interaction. Team spirit is required here – jointly working on an objective to achieve a common goal. A mindset that also empowers our group of companies. There are many factors of success that we at ROFA have in common with top-class sports – qualities such as endurance, perseverance, objectives, strategy, but also social values such as the idea of fair play and, above all, the passion to burn for our common visions. Every job in our company is unique and we strive to ensure that every employee is placed in the right position to contribute his or her individual expertise. Every single member of the ROFA family is an indispensable part of the team.

Would you like to become part of our team?
Visit our career website: ROFA AG – Career Portal
---