MOLL Automatisierung with the largest order in the company's history to date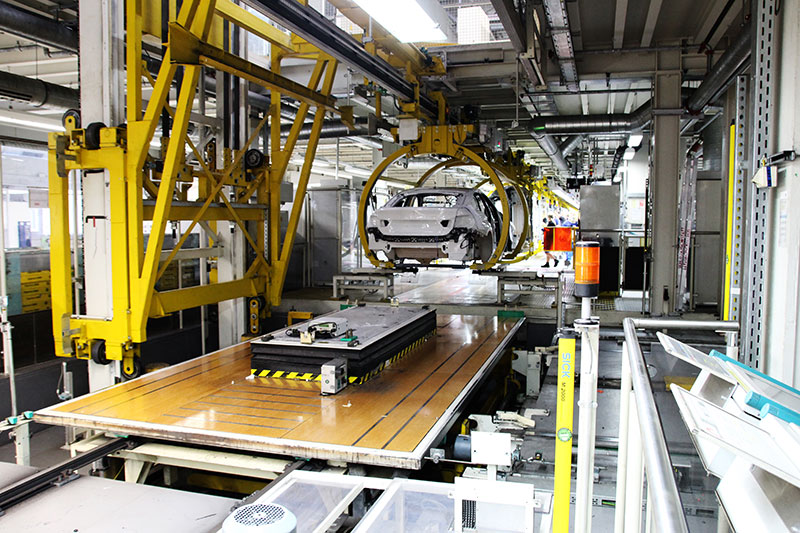 In spite of the difficult market conditions of the last two years, MOLL Automatisierung GmbH keeps on growing.
A large order from Swedish automotive manufacturer VOLVO is raising the order level to date to a very new level again.


The managing directors of Moll Automatisierung, Stefan Bauer and Thomas Wittmann, are extremely happy about the manner in which the company was able to master the coronavirus crisis. In spite of delivery bottlenecks, relocation of workplaces to the home, and high sick rates due to quarantine measures, the specialist for chassis installations and automation solutions was able to keep its annual turnover stably at about 90 million euros. While many companies from the industry introduced short working hours or had to lay off employees, MOLL continued to work at full utilisation throughout the crisis period. At the moment, the company is once again intensely looking for specialists in the area of machining, assembly management, and trainees in all specialisations in order to be ready to face future challenges as well.
Starting into a new dimension of large projects
MOLL Automatisierung is one of the top-5 suppliers worldwide for chassis installations. It counts renowned automotive manufacturers such as BMW, Audi, VW, Porsche, Daimler, and VOLVO among its customers. At a volume of 34 M euros, its current VOLVO order is not only the largest one MOLL has received in its corporate history so far – it also pushes the company into an entirely new size dimension.

The medium-sized company headquartered in Lower Bavarian Leiblfing has consistently earned its way there. For a period of more than a decade, high quality and reliable deliveries served to build a mutually valuing, committed customer-supplier relationship with VOLVO. After many preliminary talks, the tendering and awarding procedure of six months finally established the confidence that MOLL had the experience and the technical prerequisites for mastering a project of this size.
Core parts of the order include delivery of a production line comprising a thruster platform line with a length of 220 m. A total of 8,000 square metres of steel platform are installed and 177 thruster platforms are set into motion for this.

The mammoth project started in April 2022, and the delivery went to VOLVO's main plant in Göteborg/Sweden, where mainly the larger vehicle types, and in particular the XC90 flagship are being produced. The greatest challenge surely is in the project's narrow timeline; additionally, there are continued sustained delivery issues on the global raw materials market. Nevertheless, MOLL Automatisierung started into this project with great enthusiasm – all the more since the highly professional processing is to serve as a recommendation for the company as a supplier for large projects of this calibre world-wide and to specifically acquire VOLVO as a customer for long-term cooperation in its plants in Europe and the USA.
Expansion of the building and IT infrastructure
In order to be able to provide the capacities required for orders of this size, the company increased its employee number by 15 to 255 in 2018, confirming its role as one of the most important employers in the Straubing-Bogen district. The machinery was also expanded in quality and quantity alike with further milling and turning machines quantitative and the in-house IT infrastructure was equipped with the latest soft- and hardware. Further investments were made in the building infrastructure. March 2022 saw the start of construction of an additional 70 parking spaces with charging stations for E-vehicles on the company premises.

Not least due to the comprehensive investments, managing director Stefan Bauer considers the company perfectly equipped for the future. "We are excited to watch in particular the developments in the area of E-mobility. Investments of vehicle manufacturers have greatly increased here in spite of the currently uncertain economic situation. As a member of ROFA group, we are prepared very well for this. Our broad technology range enables us to develop solution that support the current change in the automotive industry in a customised manner."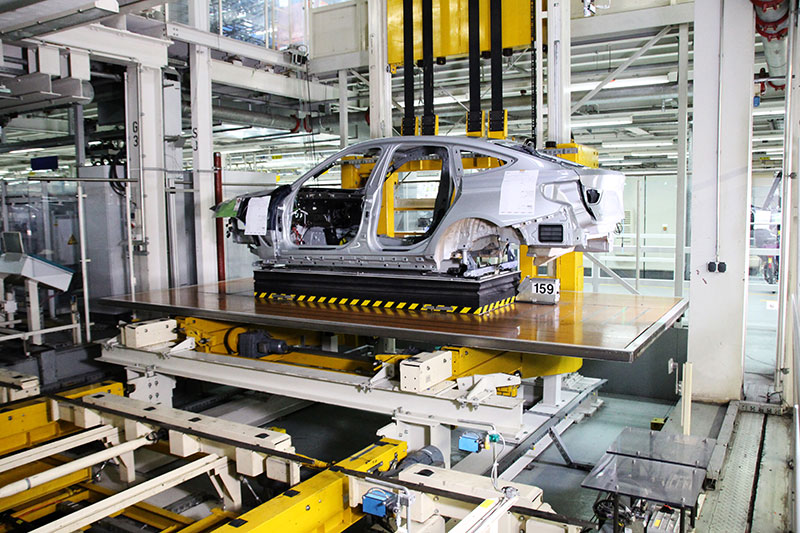 ---