New Automated Guided Vehicle
The innovation "Caesar PN-1.0 MYk" is a platform truck that has been specially designed to meet the needs of the automotive industry. The automated guided vehicle (FTF) is an upgrade of the "Caesar" series of MLR System, which are already used by well-known car manufacturers.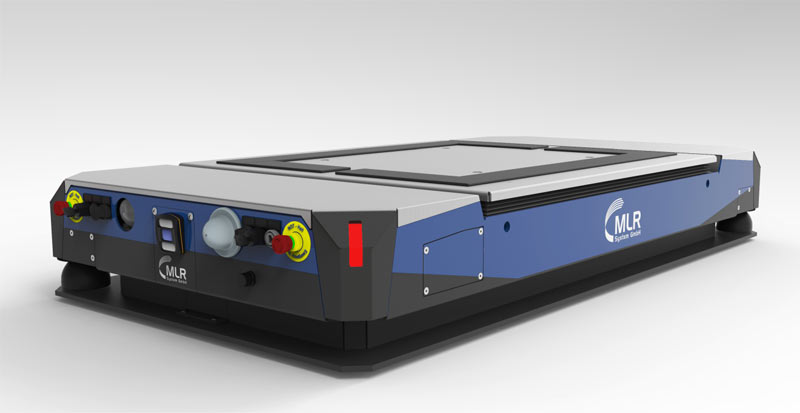 The new platform truck dimensions are 1,700 mm × 900 mm × 280 mm and is transport loads up to 1,000 kg. For convenient loading, the flat vehicles are equipped with a lifting unit that can be jacked to 177 mm if required. The drive concept with two combined travel and steering axles allows unlimited mobility in all directions. According to the Ludwigsburg-based company, these are the best conditions for high flexibility with little space available.
The automated "Caesar" platform truck travels at a speed of up to 1.5 m/s, has a modern energy concept and allows long running times with short loading cycles. Safety equipment such as personal security scanners, blue spots and 3D cameras for obstacle detection meet the highest standards for accident-free operation, also in interaction with people. Matching the design and colour scheme of its parent company ROFA, the new transport vehicle "Caesar PN-1.0 MYk" now comes in blue.
---