Service & Support
System performance requires more than high quality components
System performance requires more than high quality components!
To ensure the long-term availability of your system, DLS is also your reliable partner here. In order to ensure that your system is fit for its purpose, DLS offers comprehensive support starting in the design phase including data analyses, structural design analyses, 3D solid modeling, simulation, components tests and even full scale tests. At the DLS in-house R&D department, a wide variety of functionalities can be tested with the end-user articles:
Conveying characteristics of the articles on the DLS friction-drive lanes

In- & outfeed conveyors (driven roller conveyors of the ORM) or apron conveyor

Different ORM replenishment technologies (trolleys, pushers, etc.)

Functionality of dispensers in combination with end-user articles

Functionality of different pallet types/ loads on pallet gravity solutions
customer specific designs

prototype tests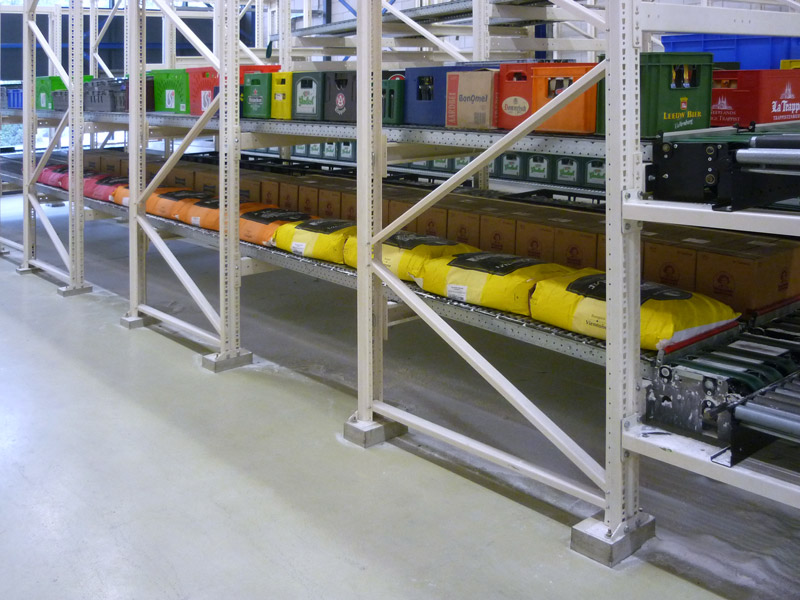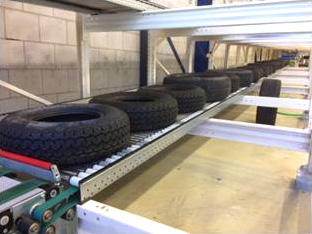 After approval of design and functional tests, the process of purchase and production follows. Assisted by our continuous quality management and group-wide ERP system, our highly qualified staff ensure that your system is going to be fit for its purpose on the scheduled date.
Already during installation, we involve your service and maintenance personnel in various details. Consequently, your operators are familiar with the system at an early stage. Trainings, provided by DLS experts, become more efficient and ensure fast overall performance after commissioning.
The most important spare parts and critical parts are stocked directly on site. Being manufacturer of all key components, DLS ensures a maximum availability at all time. Even after commissioning DLS offers a first class comprehensive after-sales service.
We have been working with well-known customers for many years. A high quality standard combined with the latest technologies is what makes the difference at DLS.

Our service range at a glance:
Research and Development
Data Analyses
Structural design
3D Solid modelling
Project management
Design of prototypes
Fullscale testing
Production
Installation and commissioning
Service and maintenance
Training
Spare parts centre
Quality management