Dutch companies CSi and DLS collaborate succesfully in Argentina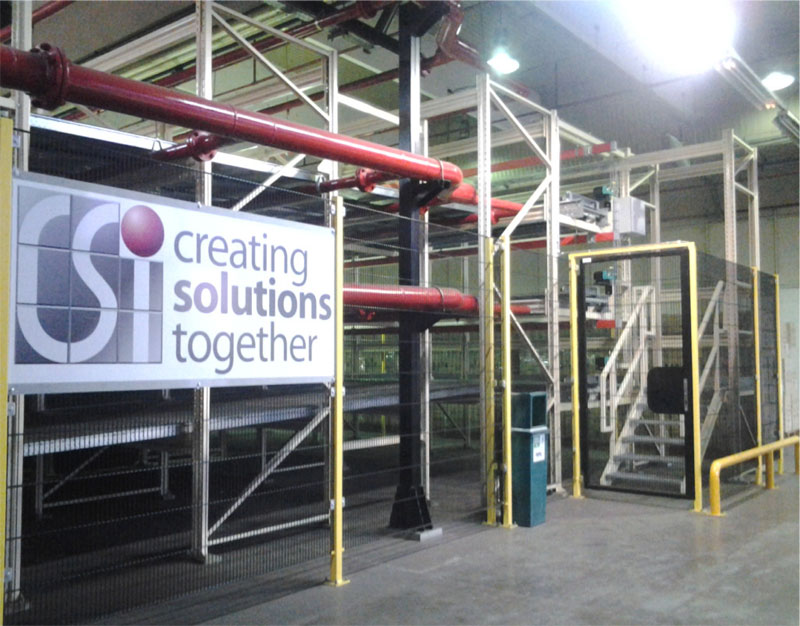 To realise an out feed capacity of 2,500 cartons / hour from an accumulation system of 6,500 cartons with no less than 140 different SKU's in far Argentina – that's a top performance!

Automation in the tobacco industry makes high demands in terms of high volumes, increasing product diversity, delicate product handling, and high performance in the field of tracking and tracing. Consequently, only a few companies are equipped to supply this industry and two of them are based in the Netherlands.
Together they are completing a project at the Argentinean plant of one of the biggest cigarette producers in the world. CSi industries (www.CSiportal.nl), as a main contractor, carries the responsibility for the turnkey delivery, engineering and commissioning of a system to de-stack pallets with the finished product from the warehouse into individual shipping cases (cartons with 10,000 cigarettes/pack). These are then assembled on an intermediate buffer [the DLS Order Release Module ('ORM') where the cartons are set out at just the right time and in just the right number of batches and mix to enable automatic loading onto trucks – trucks that distribute to the entire Argentinean market.
System description:

A robot de-stacks the pallets coming from the pallet warehouse at the rate of 60 pallets/hour. The cartons are then temporarily buffered on friction-driven roller conveyors by DLS's ORM. These conveyors are all equipped with a unique release-mechanism; shipping cases are released at high speed (1 carton per 3 seconds per level!) onto the driven out feed conveyors in the exact desired order and numbers. Then, 3 levels merge into a spiral conveyor, after which the total stream of shipping cases is transported to the loading docks in the required order.

The system is suitable for operation 24 hours a day, 7 days a week and will be handed-over in the 3rd quarter of 2012.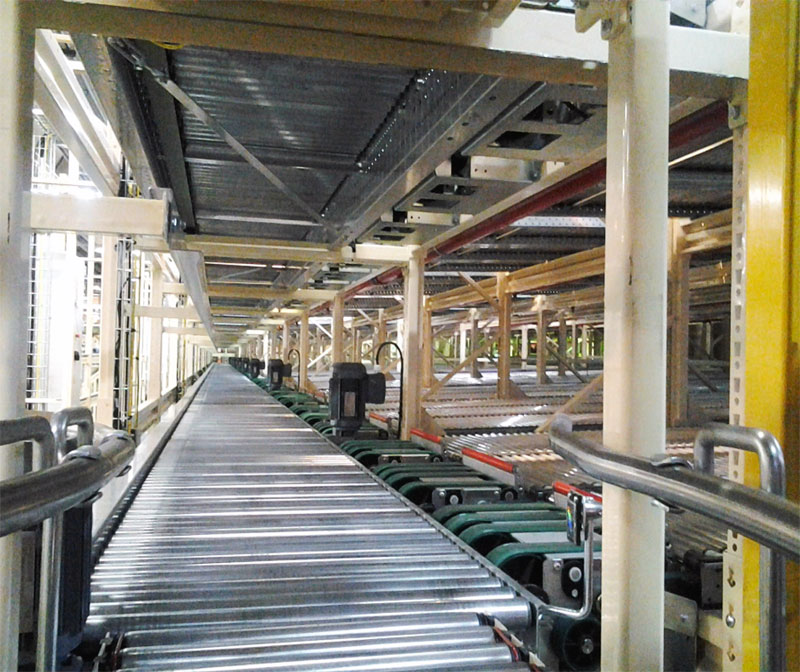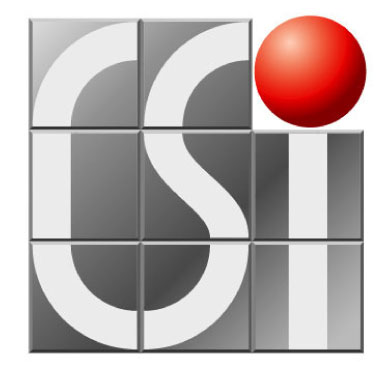 Company information:

CSi (www.CSiPortal.com) supplies systems for automatic palletising and product handling worldwide. From its position as number one in palletising, CSi is capable of designing, realising and maintaining a wide range of solutions. The high reliability of the systems and the turnkey approach of projects supported by extensive lifecycle services takes care of all the customer's needs. Many companies, all over the world have already experienced this.

DLS designs and delivers Order Release Modules for automated full-case order picking as a sub-system to System-Integrators worldwide. In addition, DLS delivers gravity roller conveyors for pallets and cartons, and friction-driven conveyors and sequencers to integrators to end-users. By making simplicity the main focus of design, DLS creates top quality systems that are controllable and affordable. An added advantage of the simple design is that DLS products require only a minimum of maintenance.
---