DLS develops Plastic Modular Belt Conveyor as in- and outbound solution in ORM's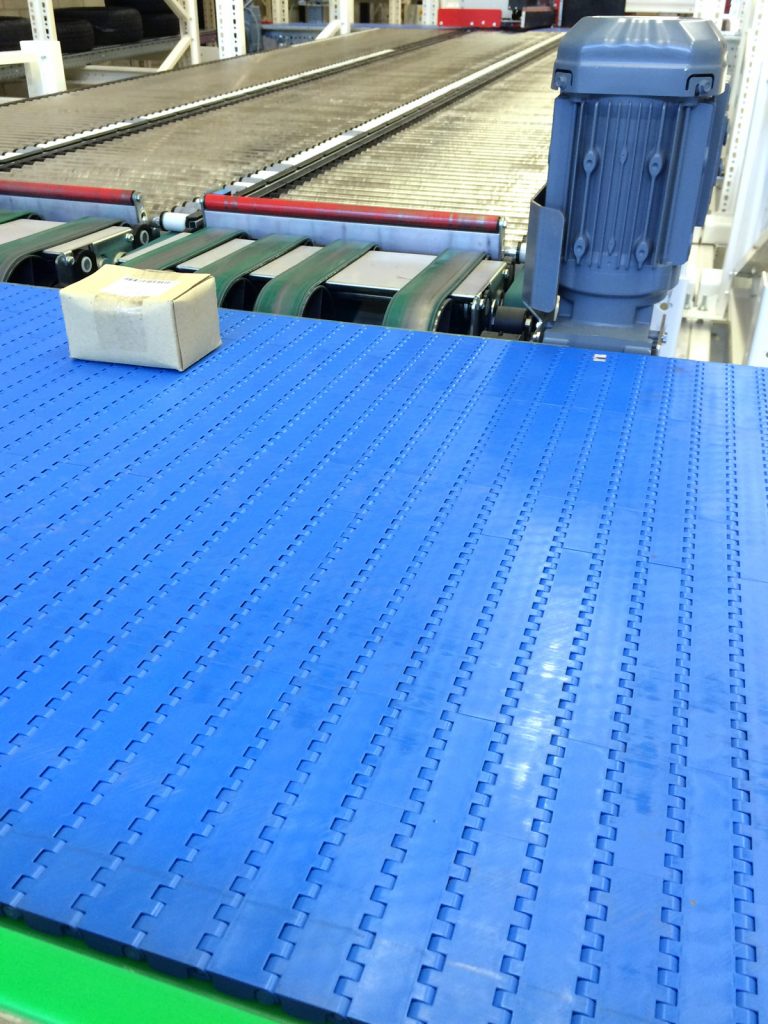 New In-& outbound conveyor solution in DLS Order Release Modules.
In order to meet the continuously increasing demands from customers with regard to throughput and handling of uglies (articles which are difficult to convey on standard roller conveyors), DLS has developed a plastic modular belt conveyor as high-end solution for the in-&outbound conveyors for Order Release Modules.
Buffering of articles in many different sizes, packaging types and loads is perfectly under control on the DLS patented friction drive accumulation lanes in the DLS Order Release Modules. Up to now, fixed drive roller conveyors were applied by DLS in the in- and outbound areas (where instead of buffering, high throughput and windowing is the highest priority). In order to ensure high throughputs and optimal support of cases also in the in- &outbound areas (especially for small cases or cases which are not easy to handle), DLS has developed a plastic modular belt conveyor, which is also suitable to carry the DLS driving pusher in the inbound lanes. The DLS plastic modular belt conveyor runs in the standard application at a speed of 1 m/s and is available in widths from 600mm-1200mm.
---