Norwegian Post selects ORM from DLS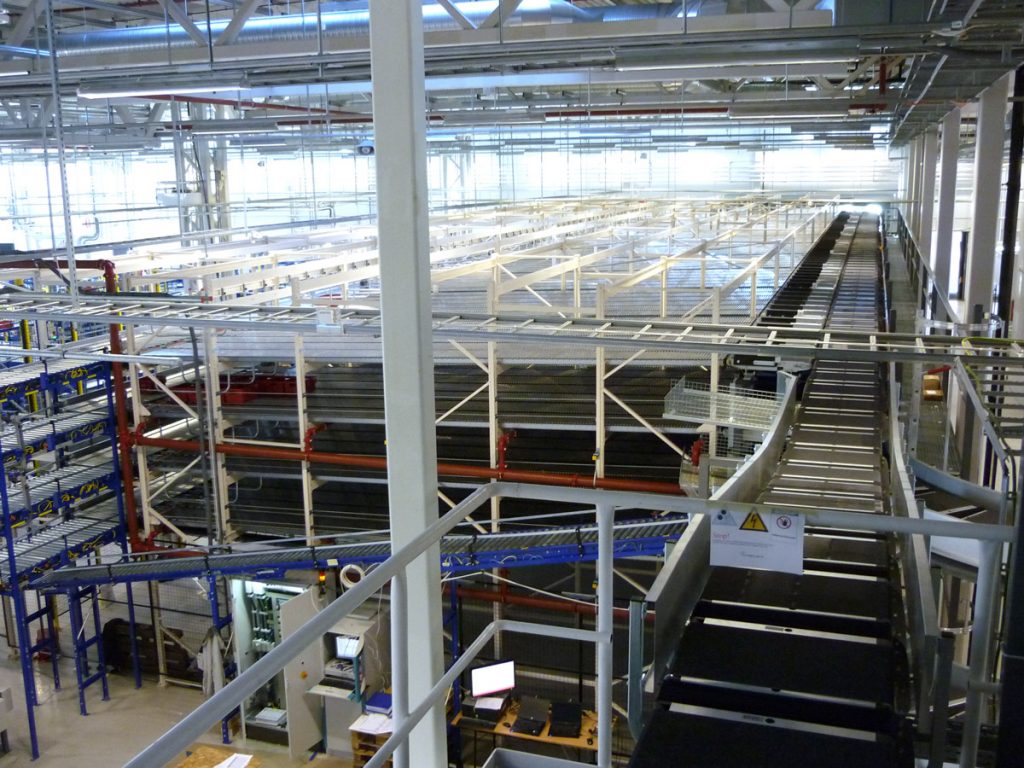 The Norwegian Post in Olso, Norway has selected an ORM from DLS as expedition buffer.

Posten Norge has recently taken a brand new and highly automated sortation centre in operation. A high speed ORM from DLS is fullfilling a crucial role in the logistic process. The system is replenished by a Crisplant crossbelt sorter, which takes care of the random infeed from bins coming from the lettersorters in the distribution centre.
---