Replenish­ment Control Systems
Gravity roller conveyors for pallets and bins
Accumulating roller conveyors (Friction-Drive™)
Based on the Friction-Drive™ roller conveyors patented by DLS, which are used in the ORM, DLS has developed accumulating roller conveyors with very low dynamic pressure. The conveyors are excellently suited for horizontal transport and accumulation of lightweight items (empty boxes, containers, etc.) The Friction-Drive™ technology patented by DLS is the basis for these cost-effective accumulating roller conveyors. Can be used as a transport conveyor, order picking conveyor, sorter outlet, buffer conveyor, and more.
Heavy-duty roller conveyors for pallets
The range of products from DLS offers a wide selection of heavy-duty roller conveyors for different pallet designs (Euro pallets, industrial pallets, CHEP pallets, etc.). To guarantee the functionality of longitudinal and traversal pallet transport, the roller conveyors are available in different variants:
Roller conveyors with full-width rollers along the entire breadth of the pallet:
Characteristics:
Roller diameter 60 mm
Installation length between 400 mm and 1,300 mm
high carrying capacity due to heavy storage and completely full-width axles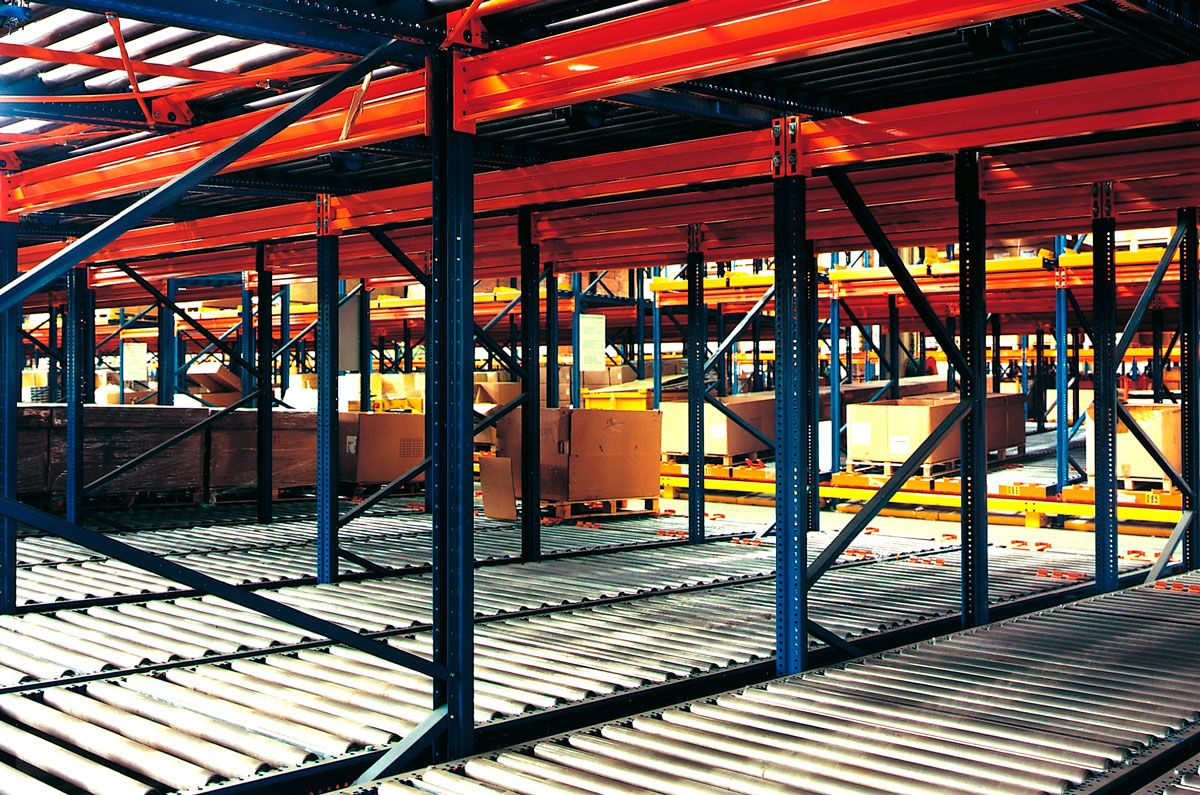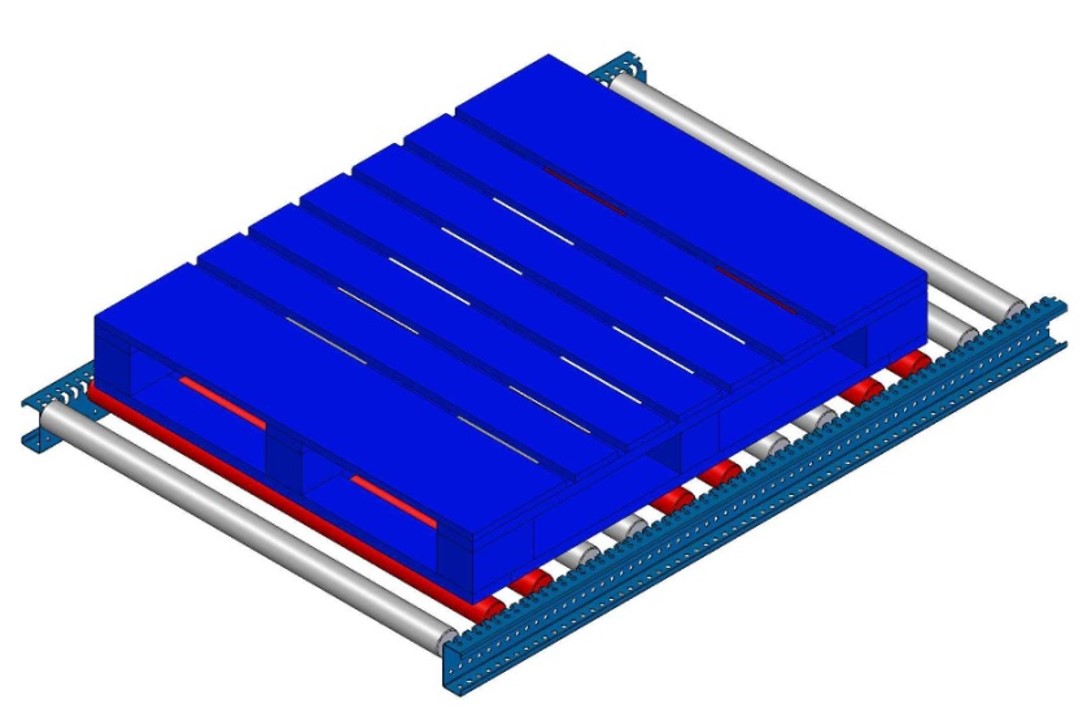 Roller conveyors with 2 (narrow) roller strips, rollers 100 mm wide:

Certain pallets require small rollers that are close together. For these applications, DLS specifically offers rollers with a diameter of 40 mm that can be spaced 50 mm apart. These rollers also have a full-width axle.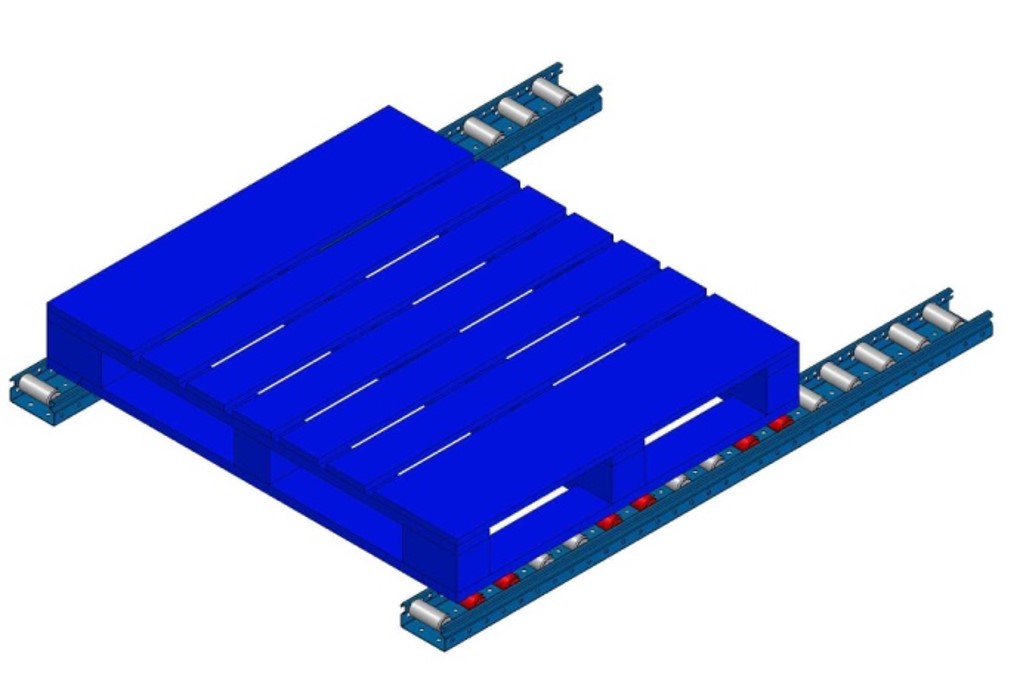 Roller conveyors with 3 (narrow) roller strips, rollers 100 mm wide:

For heavy pallets for pallets with a special base, DLS offers roller conveyors with three roller strips. Rollers with a diameter of 40 mm and a full-width axle are used here.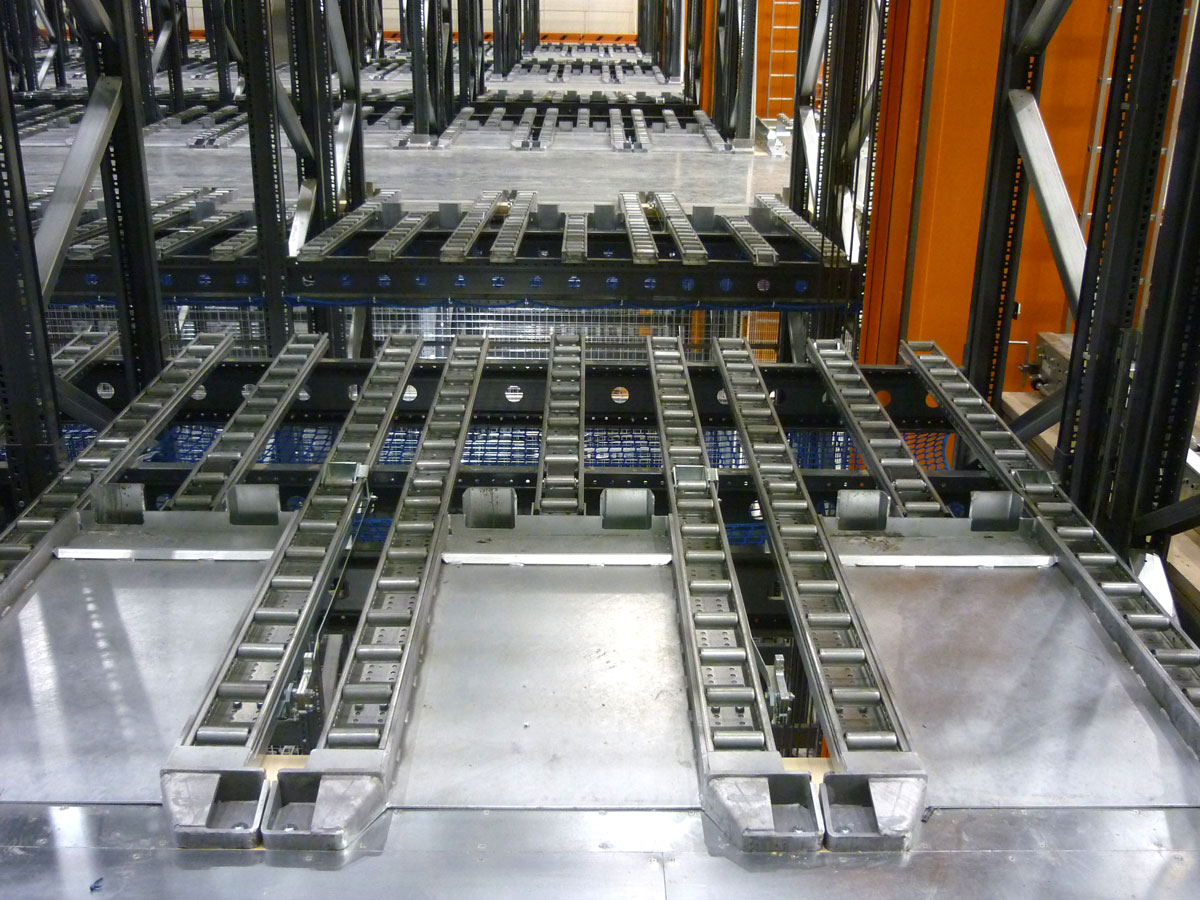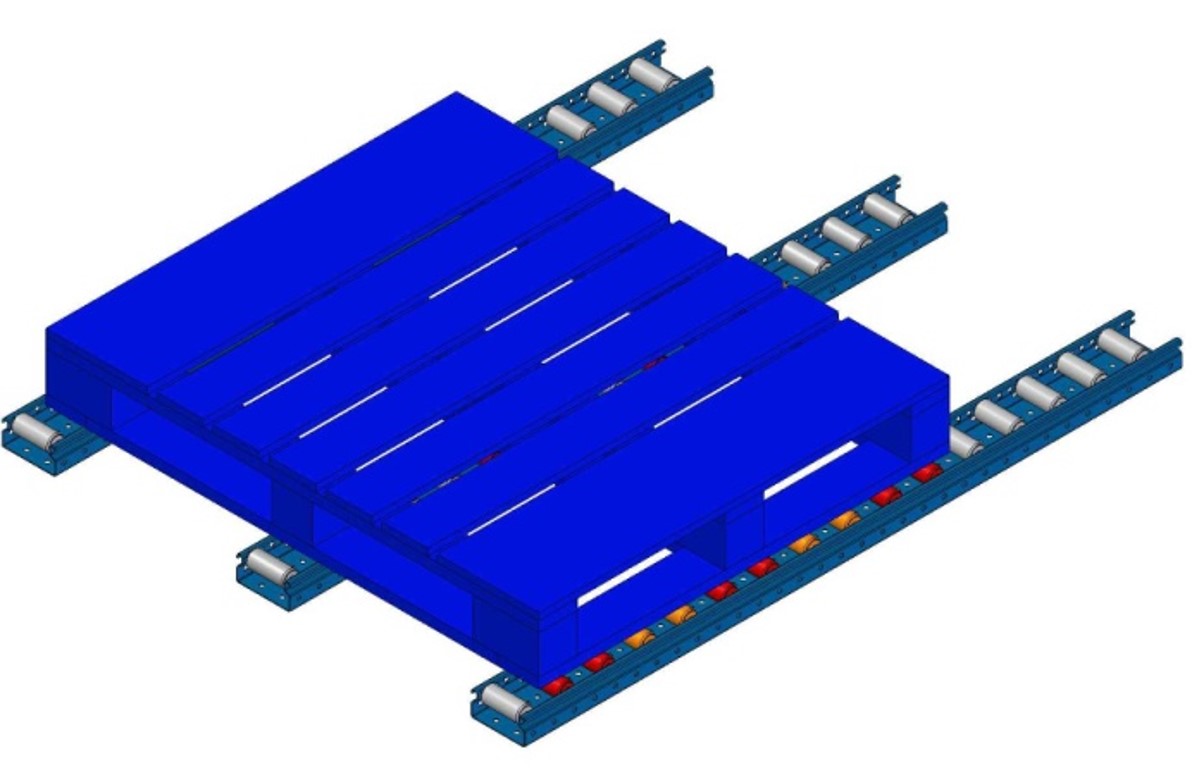 DLS Twin-Track:

Two wide rollers arranged next to each other on the breadth of the pallet are used here. The DLS Twin-Track was designed especially for CHEP pallets with a width of 1,200 mm, the individual rollers have a length of 600 mm, with the pairs of rollers offset from one another. This DLS Twin-Track ensures good running performance, even for heavy pallets (CHEP) up to 1,300 kg/pallet.


In order to optimize functionality or simplify the picking process, all DLS roller conveyors are offered with different accessories:
Brake rollers (indirect or direct)
Separators (for free pallets)
Operation control
Overrun brake pads, back feed protection
Retraction sheets (to allow pallets to be retrieved with an electric lifting truck)
DLS offers customer-specific solutions for your requirements.
Get in touch with us!
For sluggish pallets or pallets that are not suitable for roller conveyor transport (e.g., damaged pallets or certain pallet types made from plastic), DLS offers the Pallet-CAR solution. The principle of the Pallet-CAR solution is the reverse of that of a roller conveyor. A rail-guided car, the "CAR," transports the pallet. This keeps the cycle functionality regardless of the quality, dimensions, running direction, or weight of the pallet.
Our sales department will inform you in detail about the perfect solution for your needs.
DYNAMIC LOGISTIC SYSTEMS B.V.
DYNAMIC LOGISTIC SYSTEMS B.V.